features crimson accents that evoke the red lacquered armor which signified the power and strength of elite samurai during war time in ancient times in Japan.
The large side buttons, crown, and front screws are chiseled from metal and finished with gold ion plating, highlighting the black and red theme and lending a refined look to the watch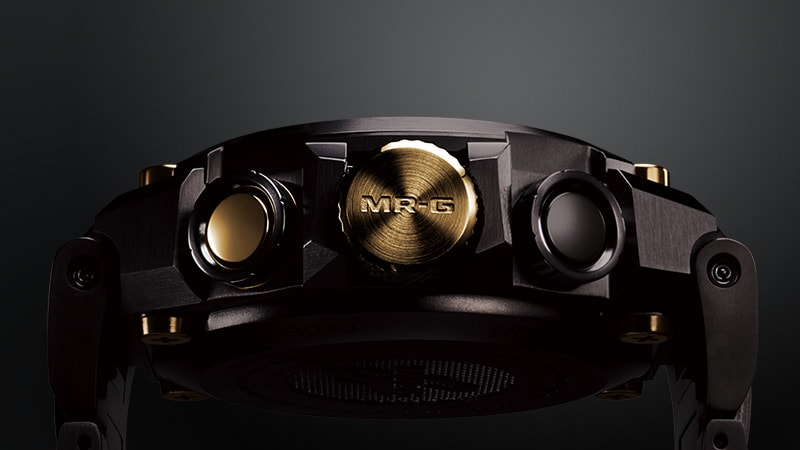 Keep the shine of titanium for a long time Keep the shine for a long time
Double hardening treatment (deep hardening treatment + DLC treatment)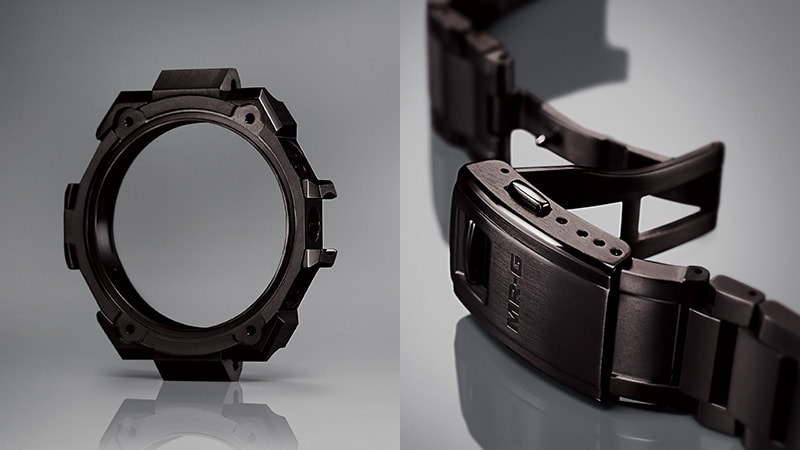 Wear strength and lightness
Titanium case & separate structure Solid titanium band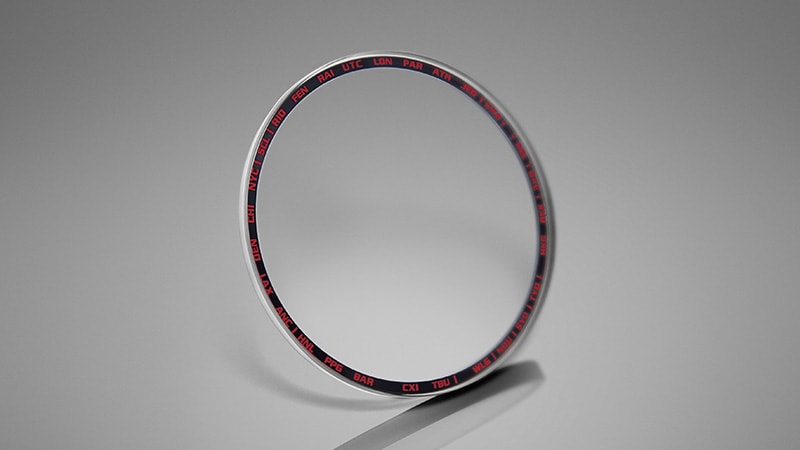 Secures a clear field of view against scratches
Inner reflection-free sapphire glass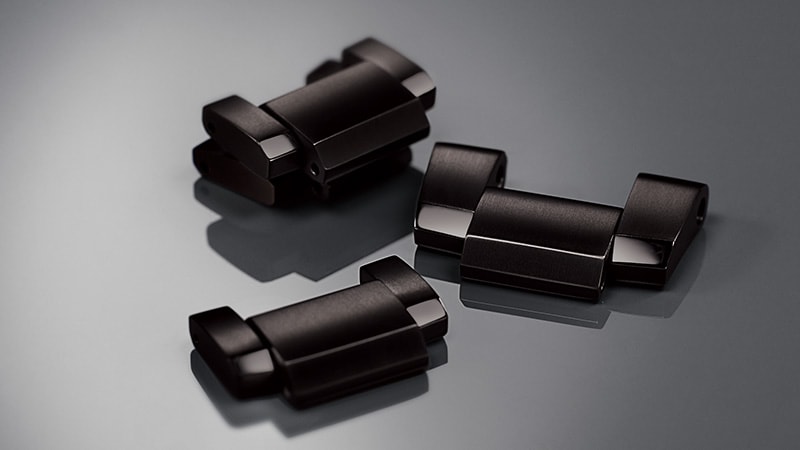 Bring out the beauty of metal to the limit
Zaratu polishing
A symbol of strength in traditional beauty
Ready for red
The war-torn era unit "Red Armor", which unified the armor in red, was used by the warlords who lead the elite troops to show off their bravery. "Red", which has been a symbol of strength since ancient times, is expressed in the traditional Japanese color "kokubeni."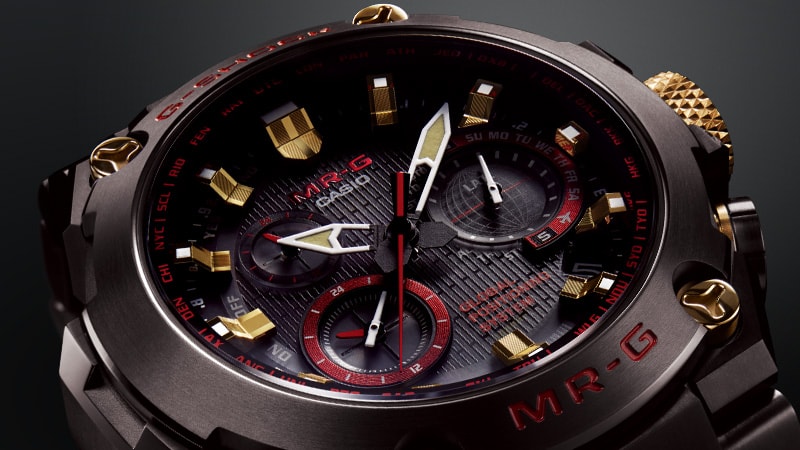 Golden color that speaks of bravery
Gold ip
Gold is applied everywhere to create a solid and gorgeous appearance reminiscent of armor.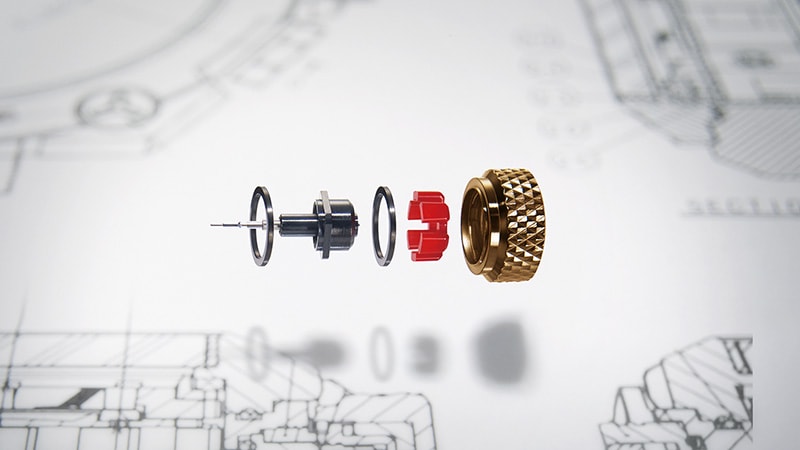 Original exterior design
Clad guard structure
Crown/button guard parts and α gel inside the crown unit®. It has both shock resistance and operability.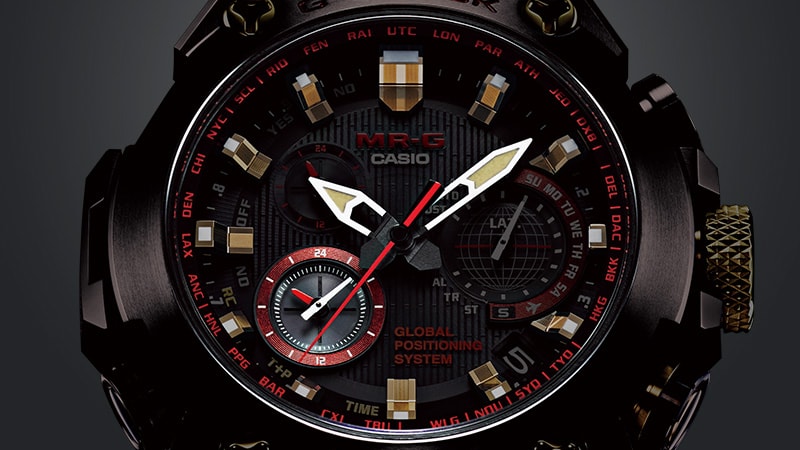 Simultaneous display of time in two cities
Dual dial world time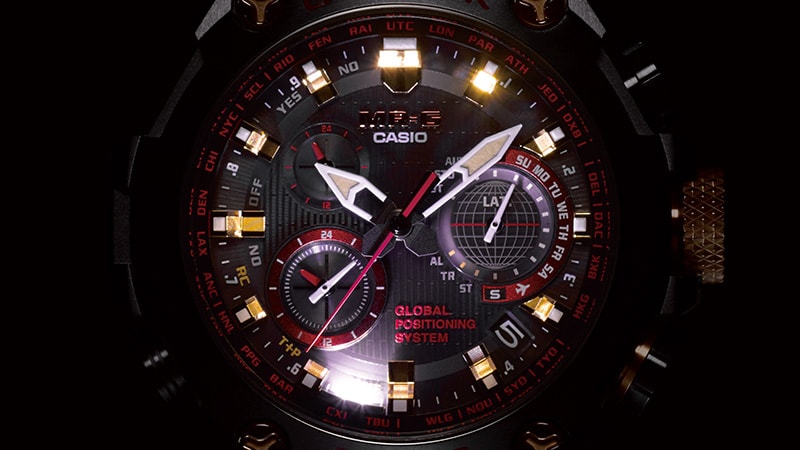 Ensure visibility in the dark
Super illuminator (high brightness LED light)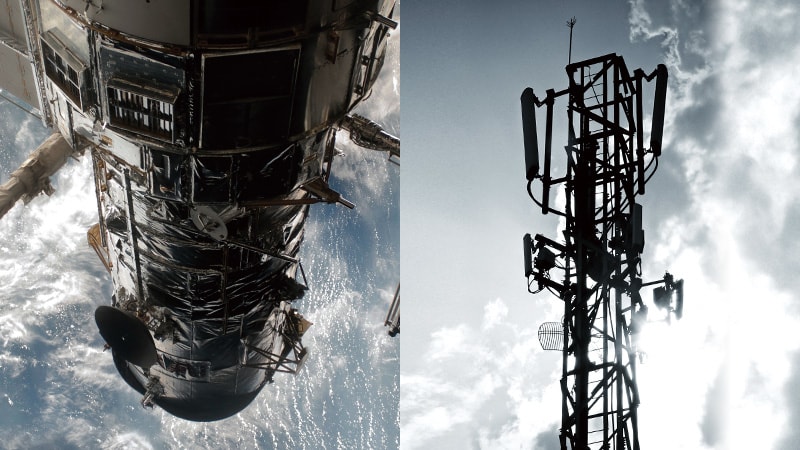 Get the right time information no matter where you are in the world
GPS hybrid radio solar
Realizes hybrid reception of GPS satellite radio waves and standard radio waves by solar drive.